COACH'S MESSAGE
Coaches play a very essential role in the development and transformation of youth athletes both athletically and personally. Given the level of influence coaches have on youth athletes, and the amount of time coaches spend with youth athletes, it should be expected that coaches are trained, qualified and ideally certified. This way, parents as well as athletes, can have the assurance that the athletic program will effect proper development and high performance.
The coaching staff, at Alpha Elite Track Club, welcomes our returning and prospective athletes to the upcoming track and field season. We are excited to get started and we are looking forward to another fun and fulfilling season.  Your athletic achievements as well as academic excellence of the past season are proudly recognized and celebrated. Accordingly, it is with great excitement and expectation that we approach the coming season.
As a coaching staff, we are committed to creating and administering a training program that promotes proper development, and high performance throughout the season. This will be accomplished through a series of strategic progressions that are based on the applicable physiological sciences, biomechanical principles, sports psychology, training theories and nutrition. Additionally, we are committed to providing the best possible atmosphere that gives our athletes the best opportunity to succeed and realize their full potential.
Our athletes have consistently improved and excelled. They have also achieved and maintained notable recognition over several seasons, at the national level.  Our philosophy of not only training, but educating, in conjunction with a comprehensive training design is paramount to the success we've enjoyed. This philosophy is further reinforced by our team mantra, "When they are sleeping, we are working-and when they are working, we are working". Success is not always defined by winning, but by giving your best effort, and possessing the mental fortitude to persevere to the finish.
I am honored and privileged to be a part of this organization. I look forward to the continued progress and success of our youths. Our goal is that every athlete will be positively impacted and will maximize their true potential.    
Special thanks to our track moms and dads for entrusting us with the most valuable of their possessions… their children. Thanks to our volunteers and sponsors for their commitment and continued support.
Sincerely,
Christopher Facey
Head Coach
USATF CERTIFIED LEVEL 2: SPRINTS | HURDLES
USATF LEVEL 3 | IAAF LEVEL 5 | YOUTH DEVELOPMENT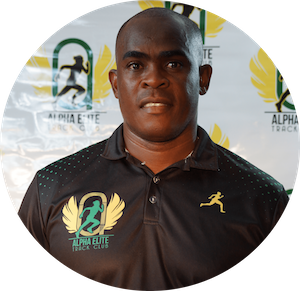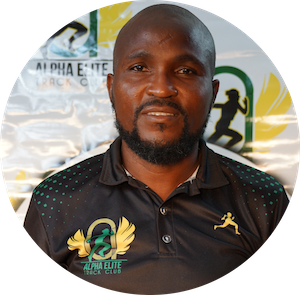 Christopher Facey
                                Head Coach
                            Leeford Waite
                              Assistant Coach